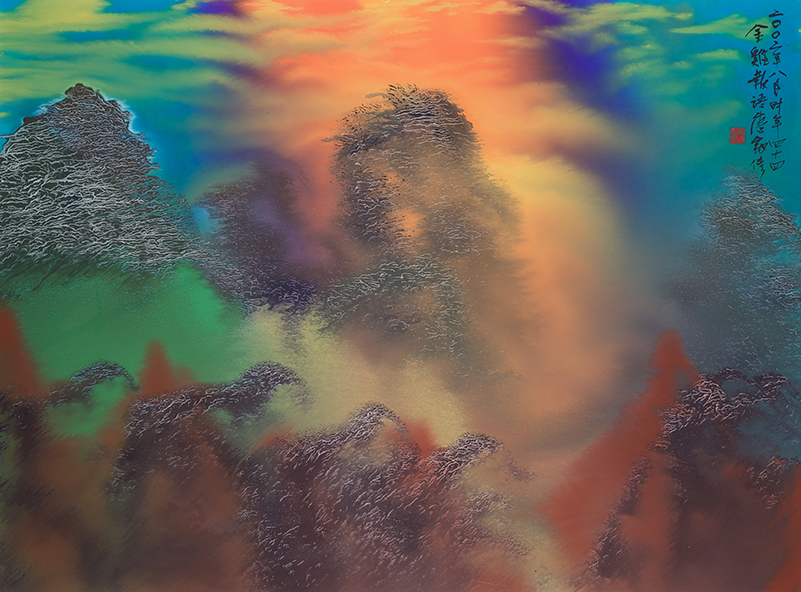 Mountains of Heaven, No 188 (1999)
---
Wesley Tongson (1957 – 2012) was an acclaimed Hong Kong artist whose works truly exemplify the East Meets West culture through his traditional yet modern pieces.
Tongson was born in Hong Kong in 1957. When he was 15 he was diagnosed with schizophrenia, a condition that, together with his fervent commitment to Zen philosophy, shaped his bold artistic vision and his life.
Inspired by the Chinese literati style, wenren hua (文人畫), Tongson began painting formally around the age of 17 while he was still a student at the Hong Kong International School (HKIS).
After graduation from HKIS in 1977, Tongson moved to Toronto, Canada where he studied Western painting at the Ontario College of Art and Chinese brush painting with the renowned Madame Gu Qingyao 顧青瑤 (1896-1978).
Tongson returned home to Hong Kong in 1981, where he continued his studies with Harold Wong (Huang Zhongfang 黃仲方, b. 1943), the distinguished collector, connoisseur and painter.
With formal training in both traditional Chinese and Western painting, Tongson creatively drew on both of these influences when he took splash ink painting to the next level and created his own style which allowed him to express his passion for the spiritual world.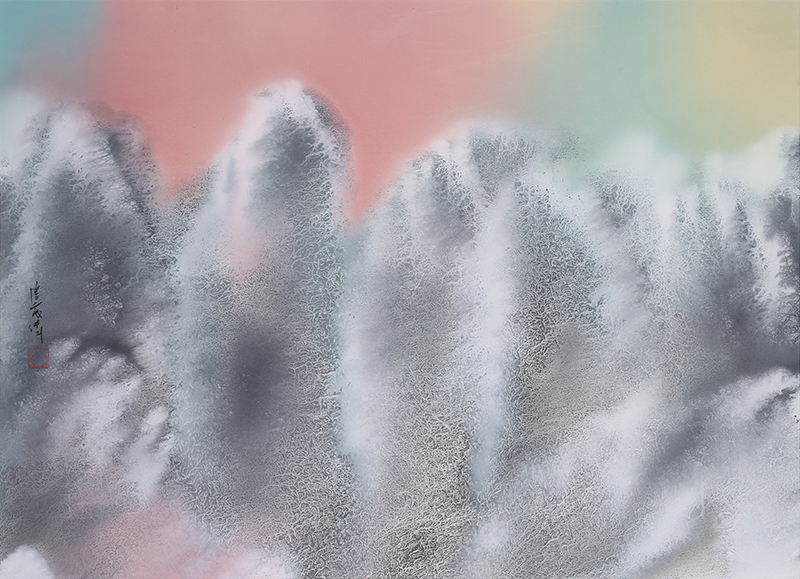 White Christmas (1995)
---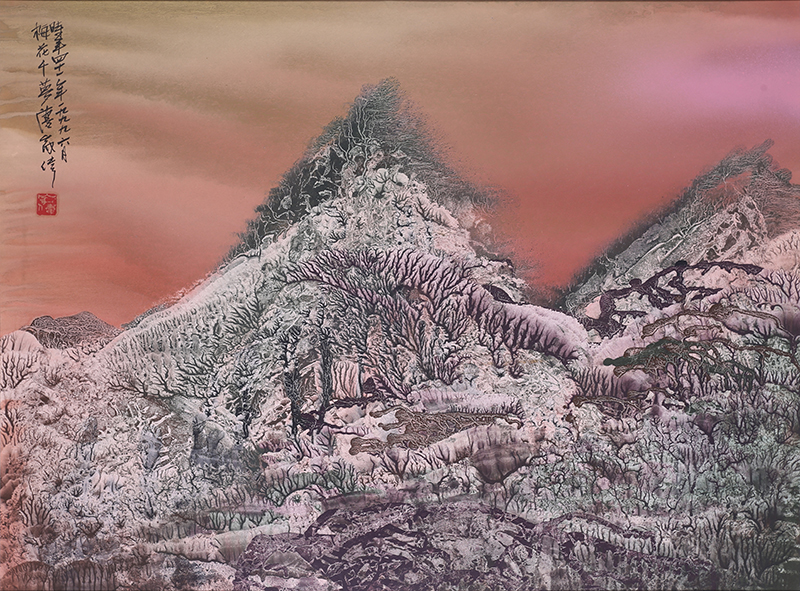 Mountains of Heaven, No 248 (1999)
---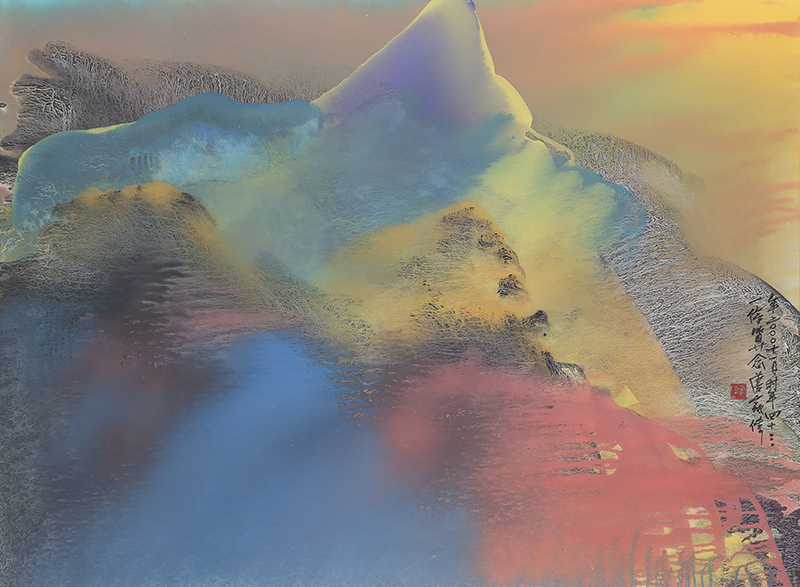 Untitled, from the Mountains of Heaven series (2000)
Throughout his career, Tongson considered landscape painting to be the most difficult and highest accomplishment of Chinese art and devoted most of his energies to mastering the form, in particular mountainscapes. In fact, in the 1990s, he often referred to himself as a 'Mountainscape Teacher' (Shandou Laoshi 山斗老師 ) and, in his later years, signed his paintings as 'Mountain Taoist'(Shandou Daoren 山斗道人).
Breaking from the traditional forms of Chinese landscape painting, Tongson formed his own style of Chinese landscape art. From the late 1990s onwards, he explored ways of integrating his splash ink methods with traditional Chinese brushstroke techniques. Beginning in 2001, he also experimented with finger painting. By 2009, he had virtually ceased using brushes and instead worked primarily with his fingers, hands and nails to create emotionally communicative and powerful pieces, a hallmark of his mature period.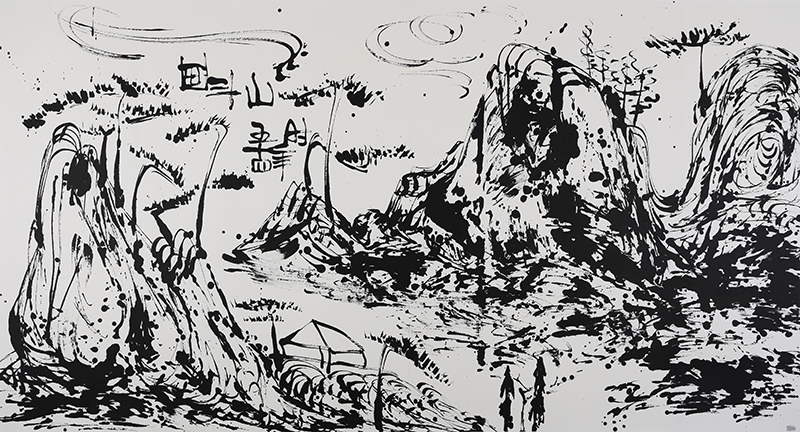 Spiritual Mountains, No. 468 (2011)
---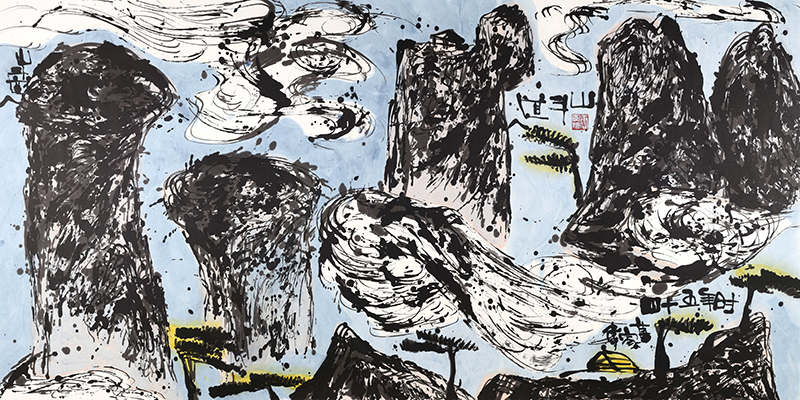 Majestic Mountains (2011)
---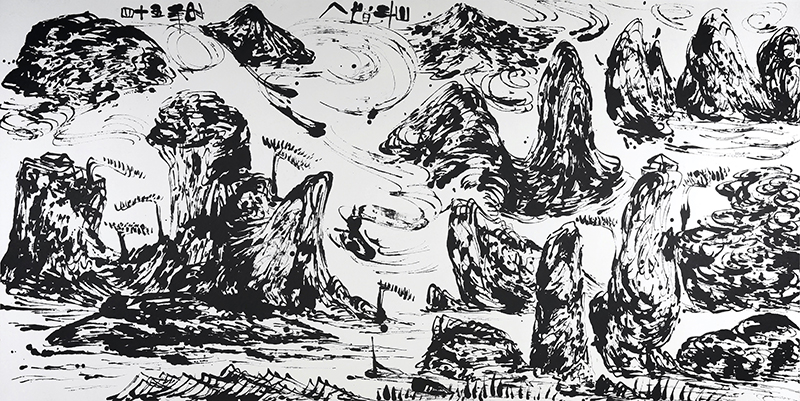 Untitled, from the Spiritual Mountains series (2012)
---
Tongson also excelled in painting bamboo, plum blossoms, lotus, orchids, and pines, and was a highly accomplished calligrapher too.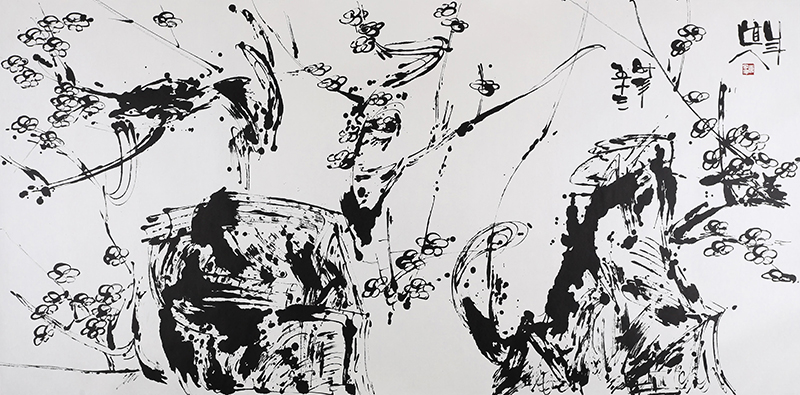 Plum 3 (2010)
---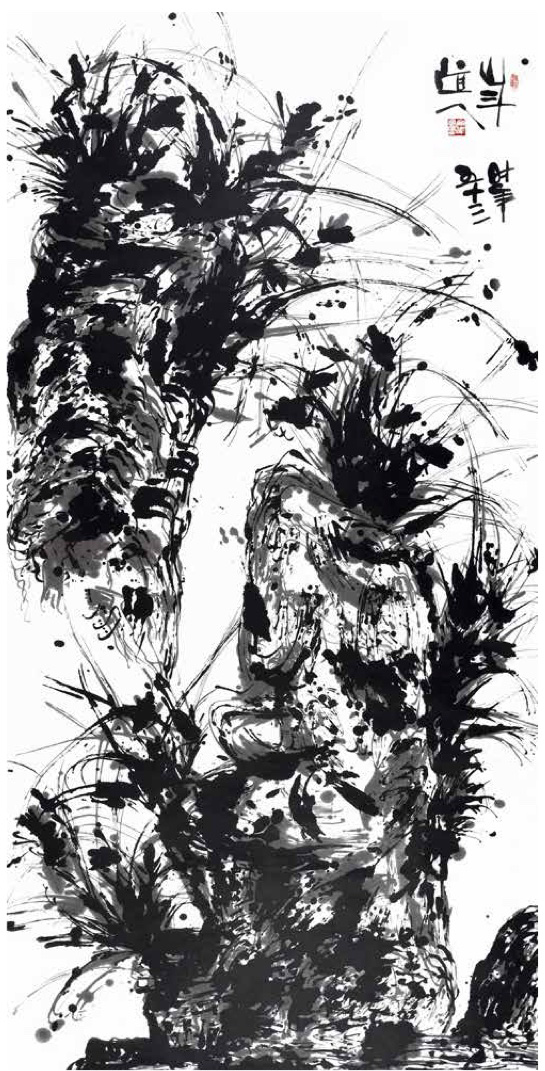 Orchid 1 (2010)
---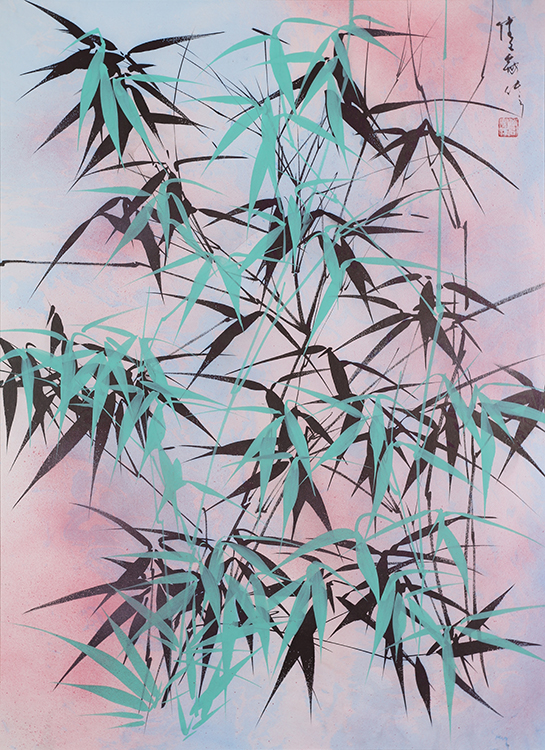 Bamboo (1995)
---
Throughout his all-too-brief but intensely experienced life, Tongson was challenged by his schizophrenia. However, he successfully countered his condition through his art. This constant creative tension was a source of true happiness for him. He left a unique artistic legacy that depicted a tranquil, enlightened, unspoiled natural world in stark contrast to the private, difficult world in which he lived.
Tongson's works are in many collections around the world, including the Hong Kong Museum of Art, M+ Museum for Visual Culture and University Museum & Art Gallery in Hong Kong; USC Pacific Asia Museum, Asian Art Museum and Berkeley Art Museum and Pacific Film Archive in the United States.
Major exhibitions have been held in Hong Kong, the United Kingdom and the United States showcasing Tongson's works throughout the years. In the Bay Area, an exhibition titled "Wesley Tongson - The Journey" was held at the Chinese Culture Center in San Francisco in 2018. The UC Berkeley Art Museum and Pacific Film Archive hosted an exhibition titled "Spiritual Mountains: The Art of Wesley Tongson" from January to June in 2022.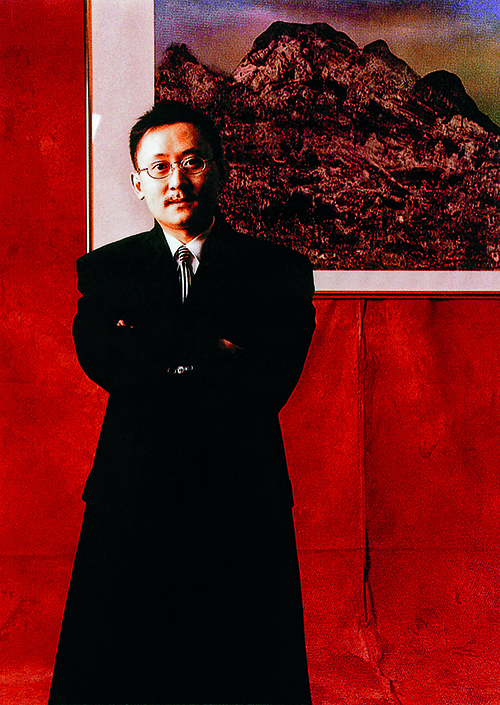 ---